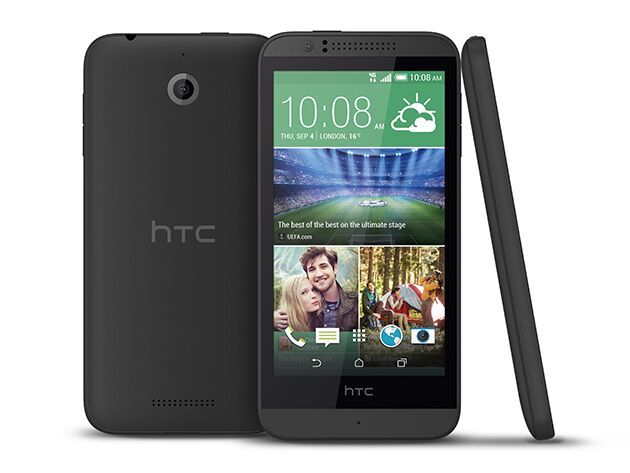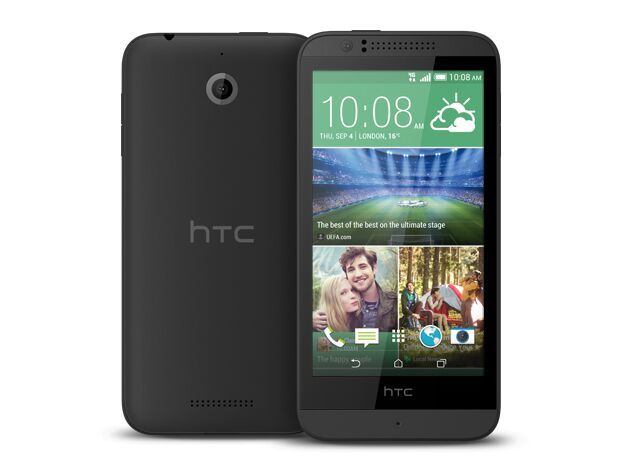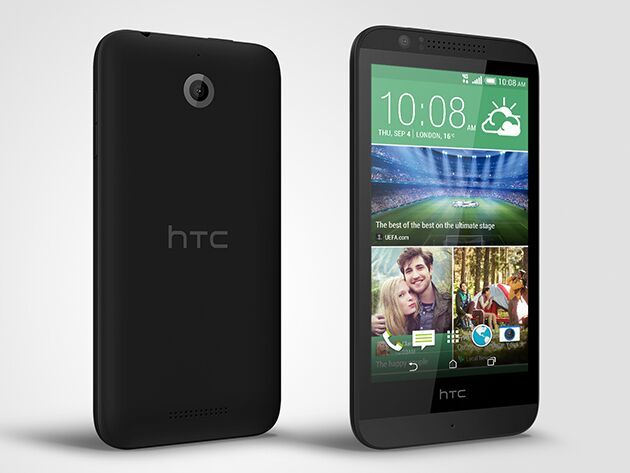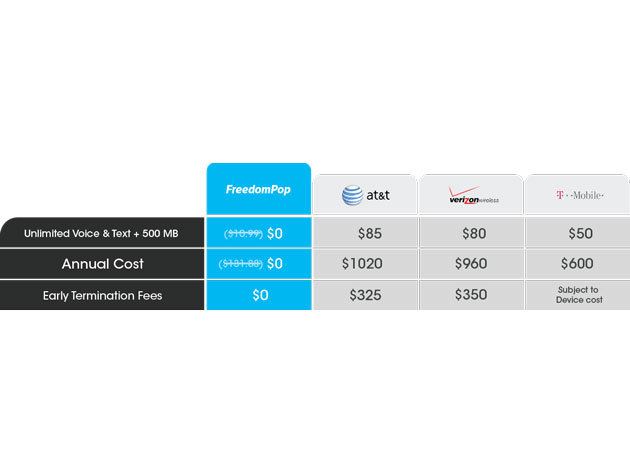 HTC Desire & 1-Yr Unlimited Talk-and-Text from FreedomPop
by FreedomPop
Avoid Never-Ending Carrier Contracts. Get a Premium, Brand New Smartphone & 1-Year of Service for 47% Off!
Description
Save up to $1500 each year and enjoy blazing-fast connection speeds with this premium 4G LTE smartphone with service from FreedomPop. With the brand-new HTC Desire, you'll reap the benefits of Android's top-notch technology, browse your apps with ease, and stream videos and games to your heart's content. For a limited time, you can score this quality smartphone and a year of wireless service, including 500MB 4G LTE data, without the hassle of lengthy contracts and cancellation fees.
Unlimited text & talk, plus 500MB 4G/3G LTE data per month for 1 year ($131.88 value)
1 year of visual voicemail - $30 value
1 year of tethering - $47.88 value
1 year of usage alerts - $23.88 value
No contracts or early termination fees
Sleek, durable design
Free international calling
Dependable performance
Specs
Details & Requirements
Weight: 5.57 oz
Dimensions: 5.51"H x 2.75"W x 0.39"D
Removable rechargeable li-polymer battery
Up to 16 hours of talk time for 3G
Qualcomm® Snapdragon™ 400, 1.2 GHz, quad-core CPUs
Main camera: 5 MP, 1080p video recording
Front camera:1.3 MP, 720p video recording
Android
4GB of internal memory, 1GB RAM
Includes:
4GB HTC Desire 510 (black)
Micro USB charger
Compatibility
What do I do after purchasing the HTC Desire 510?

You will need to finish the ordering process by taking your redemption code to the FreedomPop website. Please enter in your Redemption Code and email address. On the following page, enter in your information and click "Activate Now". You must redeem your voucher code in order to receive the phone.

What does the coverage look like?

You can see the coverage here. Be sure to only select the "FreedomPop 4G LTE" and "3G" boxes.

How can I contact FreedomPop Customer Support?

You can email stack@freedompop.com for direct and fast customer support inquiries. You can also check out the FreedomPop Community Forum.

Is this phone unlocked?

The HTC Desire 510 will arrive to you activated with FreedomPop service. It can also be activated elsewhere on Sprint and with any Sprint MVNO: for use with Sprint wireless CDMA carriers only; not compatible with GSM or other network carriers.
If you wish to take your HTC Desire elsewhere, you would first need to cancel your service with FreedomPop by emailing stack@freedompop.com or calling (888) 743-8107. Please note that if you move service to a different phone carrier, then your warranty can no longer be redeemed and your 1-year of free service will not be able to be reactivated at this discounted rate.

What happens after my first year?

After your first year, you can continue using the same FreedomPop service for only $19.46/month. This is broken down as: Unlimited Talk & Text ($10.99/month), Visual Voicemail ($2.49/month), Usage Alerts ($1.99/month), and Wireless Tethering ($3.99/month). You can also downgrade to the 100% Free plan that provides 200 Minutes, 500 Texts, and 500MB of data each month.

When does the plan activate, at purchase or upon receipt of device?

Service is activated on the date your device ships. This is done so that your phone arrives to you ready for usage straight out of the box.

Will there be additional charges beyond the $249.99?

There are only additional charges if you go over your 500MB 4G LTE/3G data plan each month. Additional data can be purchased for 2 1/2 cents per MB.
Terms
All sales final
Redemption required post-purchase on FreedomPop's website
Credit card information will be required for redemption on FreedomPop's site